Group travel specialists. Since 1982 with the passion of our first day.
A great, all-female team with different personalities but united by a great desire to operate at their best, learn and experience.
Centocittà Viaggi is a travel agency based in Bergamo which was founded in 2010 by local tourism professionals aiming at creating a serious team. We are passionate about and devote ourselves to tailoring group stays and tours for any type of organisation (recreational and cultural associations, libraries, employees' recreational clubs, businesses, schools or simply groups of friends).
Our traditional commitment was rounded up by a wider offer along the way, e.g. escorted tours worldwide and summer camps with native English speakers for children/teenagers aged 6 to 13.
Our offer will soon be expanded to include a new section: il 'viaggiattivo', i.e. light trekking combining classical tours with short hikes suitable for everyone to reach the most important tourist destinations while strolling.
We have a long experience in organising and managing congresses, conventions and incentive trips, which we deal with in an all-encompassing way to guarantee maximum customisation even in complex situations.
Our study trips abroad for schools and private customers have been growing constantly: they involve a close collaboration with the language schools we select and test, which come at affordable prices.
We handle school trips focussing especially on their educational aspect and itinerary. We provide schools with the same services we offer our most demanding groups at reasonable prices. As mothers we are very attentive to the quality-price ratio of what we offer.
Our primary treasure is the high-level satisfaction expressed by our customers, who constantly renew their trust in us. On average 150 groups and 5000 people travel with us each year. We are pleased to say that we have never been involved in any dispute and that word of mouth has always been our best advertising campaign.
If you are looking for a travel agency in Bergamo you can trust to discover the world by travelling safely and in the company of old and new friends, we can definitely help you.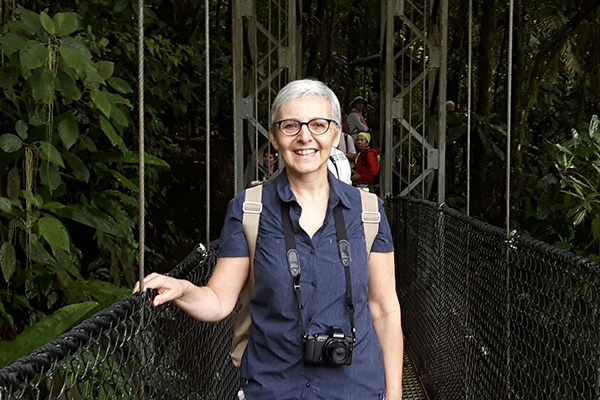 Barbara Gualandris
I have been working in tourism since 1982 and I have been active in the field of direct organisation of group travels since the early stages. While working I graduated in International Political Science, I qualified as Travel Agency Technical Director and as Tour Leader in English and German. Furthermore, I taught tourism classes in postgraduate courses. In addition to arranging travels in the office, I also accompany group tours worldwide: an activity which has given me strong emotions and profound human experiences. I am a citizen of the world and on my way back home from every tour I am always so excited I think I have just lived my most beautiful adventure! I love walking surrounded by unspoiled nature, ancient civilisations and getting in touch with any population. I love singing and I practice yoga. I speak English, German and French.
barbara.gualandris@centocittaviaggi.it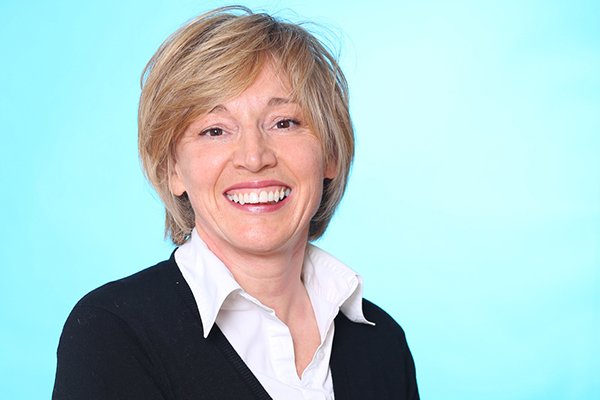 Elena Gualandris
In the field of tourism since 1990, I am the Technical Director of Centocittà Viaggi. After getting my diploma as Tourism Expert, I decided to study and work in Hamburg and later on in London, where I was awarded a Certificate of Proficiency in English by the University of Cambridge ESOL Examinations. I deal with cultural circuits of all kinds, conventions and business travels from 10 to 1300 people. I am passionate about designing unusual itineraries and meticulously searching the most appropriate service for each group. I love to demolish prejudice on places and populations. In my free time I like classic English literature and filmography, classical music and swing. I speak English, German, French and Spanish.
elena.gualandris@centocittaviaggi.it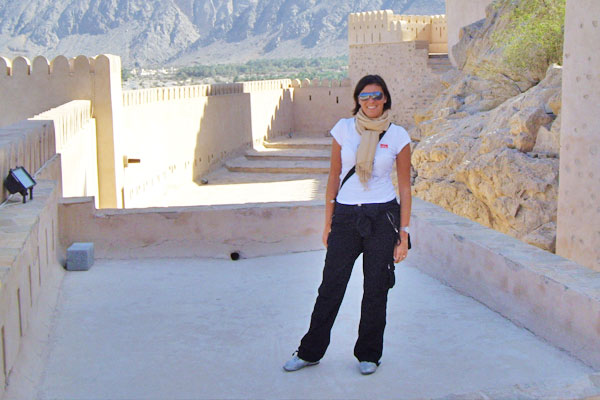 Valentina Masserdotti
I have been operating in tourism since 2002, I got my diploma in 'Technique and Marketing of Tourism Services' and I hold a first-honour postgraduate diploma in Tourism Technique. Before my office work I was a resort animator for many years. I have deep knowledge of facilities worldwide as well as of all computer-based reservation systems. I am a cheerful and enthusiastic person. I love to put my passion and my professionalism to the service of customers to ensure that their every travel is unique and unforgettable. I love outdoor activities and experimenting in my kitchen. I speak English.
valentina.masserdotti@centocittaviaggi.it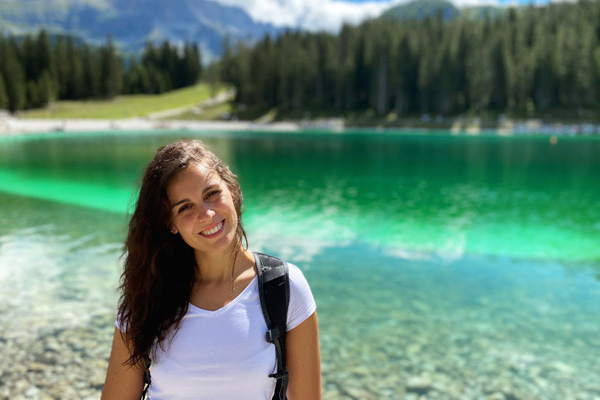 Michela Zanoni
michela.zanoni@centocittaviaggi.it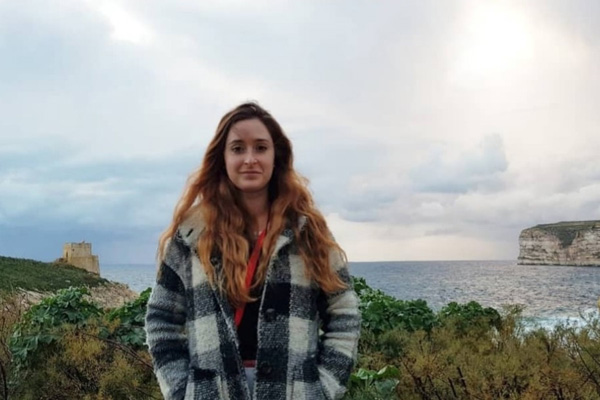 Ilaria Adobati
Ilaria.adobati@centocittaviaggi.it